NEW CONSTRUCTION EVALUATIONS AND EXISTING Property Assessments You Can Count On
Construction Consulting and Due Diligence Since 1955
SURVEYS INC. provides independent, third party, architectural and engineering due diligence services to Construction Lenders, Mortgage lenders, Owners, Life Insurance Companies, Developers and Government Agencies for all types of commercial office, healthcare, retail, industrial and multi‐family projects throughout the western United States. Our consulting services specialize in evaluations and inspections of both "new" construction projects as well as "existing" building structures and their associated facilities. A successful new building development revolves around an experienced design team and general contractor, but also usually will requires an up-front 3rd-party project documents and project cost review. With well over 5,000 upfront new construction analysis completed, you can be confident that SURVEYS INC. will complete an accurate and affordable project evaluation report in an efficient manner so as not to delay the Construction Loan Closing. If you are looking to purchase or refinance an existing property, you, your investors and mortgage lender, will want an experienced team of professionals to evaluate the existing site and building systems. With well over 3,500 ASTM - E2018 Property Condition Assessments completed, you can be confident that SURVEYS INC. will do the work the right way. Our 3rd Party services have been completed for many different lenders, including but not limited to Red Mortgage Capital, Berkadia, Alliant, ACRE, CWCapital, Wells Fargo, Greystone, Oppenheimer, CBRE, HomeStreet, Love Funding, Tavernier, Barings Multifamily Capital, Paragon Mortgage, Lancaster Pollard, PNC, TRI, Walker & Dunlop, Prudential, ColumbiaNational, Centennial, Bedford Lending, Bank of America, US Bank, BECU, M&T Bank, Banner Bank, Umpqua Bank, KeyBank, Housing and HealthCare Finance, Citi-Bank, Columbia Bank, Washington Federal, and NewPoint Real Estate Capital and many different Life Companies.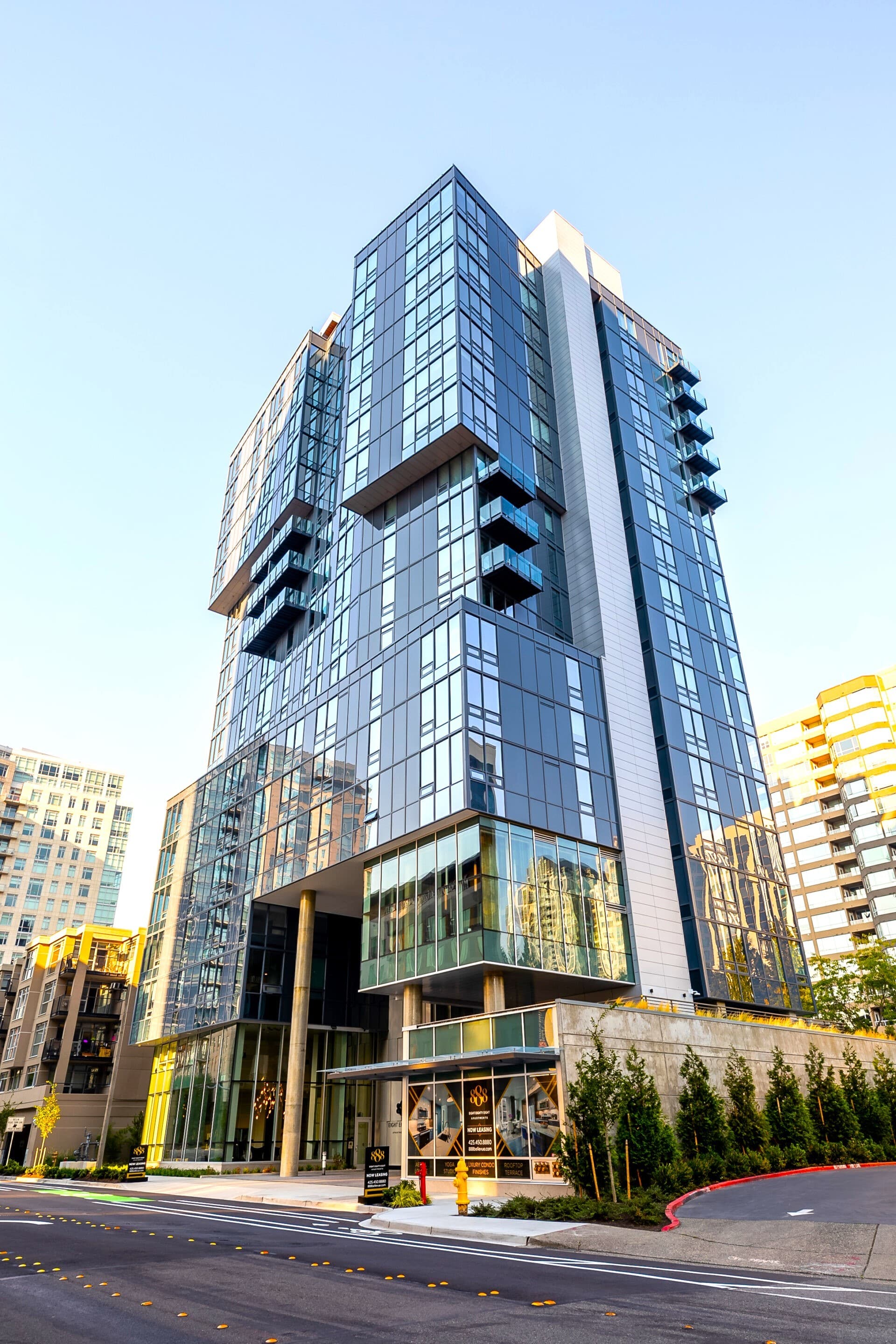 We are a construction consulting and Due-Diligence firm originally founded in 1955 to serve the needs of the construction and real estate industries. Our projects vary in size and complexity, including:
Offices

Multi-Family Housing

Motels and Hotels

Site Developments
Industrial Structures

Health Care Facilities

Retail Establishments

Institutional Properties
SURVEYS INC. offers services related to new and existing developments for property owners, lenders, developers, prospective buyers, and real estate managers on properties throughout the western United States. Our experienced, professional staff of construction consultants, cost estimators, and engineers can perform ASTM compliant:
Preconstruction Cost Reviews

Construction Course Monitoring

Testing for Radon/ACM/LBP
Property Condition Assessments

Environmental Site Assessments

Seismic PML Assessments
Why Hiring a Consultant Is Important
Hiring a reliable consultant to evaluate and assess your new construction project or existing property can help you:
Keep Track of the Construction Schedule

Verify Change Order Costs to Maximize Your Budget

Achieve Operational and Construction Milestones

Help is ensure the Funding Process is Efficient

Verify the accuracy of the Contractor Applications for Payment

Verify the Scope of Work matches the Drawings & Specifications

Complete needed Reports in a Timely manner
Inappropriately designed, managed, or maintained projects and properties can cause expensive problems for Owners—let us help you avoid it. SURVEYS INC. provides responsible, objective, and professional opinions to assist in preventing problems and loss in a timely, cost-effective manner, meeting each client's specific needs.